Monitor your account activity and keep track of payments you make and receive with Wells Fargo Business Online®.
Account details
Monitor your account activities and keep track of your ending daily balance, which includes any deposits, credits, checks, or other transactions we have received before the close of business.
You can download your account information into formats compatible with popular accounting software programs.  To download account information select the account, a transaction date range, and the file format.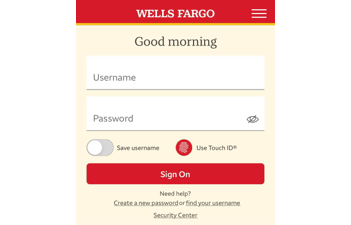 One username. Multiple views.
With Wells Fargo Business Online, you only need one username and password to access all of your accounts.
Account owners can choose to view business and personal accounts together or separately.
For example, work on your business banking, then switch over and work on your personal banking without having to sign off.
Take control of your checks
Issue stop payments on checks, or view checks online to get detailed information about your accounts — and simplify your tax filing, too.
With Check Images, you can:
Access copies of most checks as soon as they post to your account.
Confirm who the check was made payable to, the amount, and when it was cashed.
View, print, and download your check images.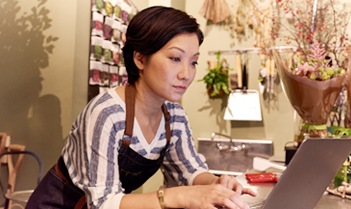 Returned items and deposit details
You can save time by researching returned items and deposits online, help improve your recordkeeping and reduce the per-item bank fees for photocopies of returned items and deposits.
Access deposit transactions, including images of deposit slips and items contained within deposits, like checks. Select the check icon from your Account Activity screen.
You'll then be presented with the original deposit information and details about the returned item, such as the return date, reason, bank name, account number, check number, and amount.
Easy access to statements
Choose online statements to help reduce the risk of fraud and identity theft that comes with paper statements.
Receive automatic email notifications when your online statements are available.
View your tax documents for eligible accounts.
View, print, and download up to 7 years of statements and documents.