Track your business spending, manage your business budget, and stay on top of your finances with tools and resources from Wells Fargo.
My Spending Report
My Spending Report automatically sorts and organizes your Wells Fargo debit card, credit card, and Business Bill Pay payments into predefined spending categories, which makes monitoring and tracking expenditures easy.
My Spending Report also tracks deposits so you are aware of total incoming funds, giving you a comprehensive overview of your business finances.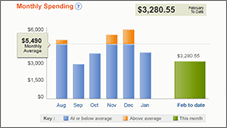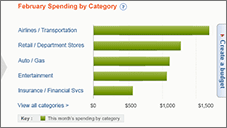 Budget Watch
With Budget Watch, you can create a simple, customized budget in seconds, and view progress toward your monthly budget goals.
Creating a budget is fast and easy, with your transaction history automatically calculated to guide you. Once you've set up your budget, you can:
Automatically track your progress against your budgeted Money In and Money Out, and view What's Left each month.
Receive email alerts to help track your progress.
Update your existing goals or set up new ones as your business needs change over time.
Investing and retirement planning
Wells Fargo Advisors® offers a full suite of retirement plans to support your business.
From developing a comprehensive retirement plan, to growing your savings and maximizing your investment potential, our personal finance solutions are designed to help you reach your financial goals.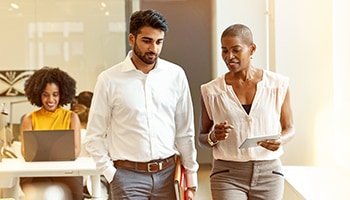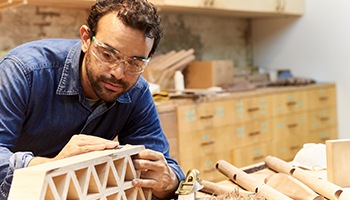 Small Business Resources
You'll find a variety of resources to help you manage and grow your business, including:
Timely articles on current issues and trends.
Effective management and planning strategies.
Helpful insight from other business owners.
View videos, articles, and more.